Our South Burnaby dentists use fillings to remedy cavities, cracks and fractures, helping to restore a tooth's function and structure.
Request Appointment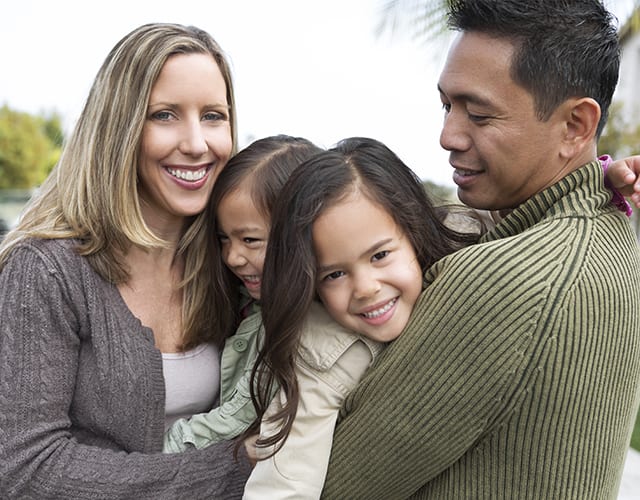 What are Dental Fillings?
During a dental visit, your dentist may discover a cavity or other tooth damage, such as cracks or fractures. Fillings can be used to repair these issues. The most popular dental filling materials are composite (white) and amalgam (silver).
Composite fillings most closely match the colour of existing teeth, making it a good choice for fillings that may be visible when you talk or smile. Amalgam fillings, while not as camouflaged as composite, are very strong, making them less likely to break in comparison to other materials.
Inlays & Onlays
Some cavities can be filled with a single rigid restoration that is pre-made before being placed in the mouth. These restorations are referred to as inlays and onlays.
Dental inlays and onlays are used to repair molars or premolars that are too damaged to support standard fillings, but not so damaged that a crown is necessary.
Inlays are used when decay is found in the pits and fissures of a tooth. Onlays address decay that extends to the cusps, and can cover one or more cusps.
Now Accepting New Patients
Contact Oakmount Dental today to book your first appointment.
Request Appointment
Location
5266 Oakmount Crescent,
Burnaby,
BC
V5H 4S1
CA
Phone Number
Hours of Operation
Monday:

12:00 pm - 08:00 pm

Tuesday:

08:00 am - 05:00 pm

Wednesday:

12:00 pm - 08:00 pm

Thursday:

08:00 am - 05:00 pm

Friday:

08:00 am - 05:00 pm

Saturday:

Closed

Sunday:

Closed