Dental Bonding in Burnaby
Our South Burnaby dentists want you to love your smile. Dental bonding can be used to change the colour, shape or evenness of your teeth.
Request Appointment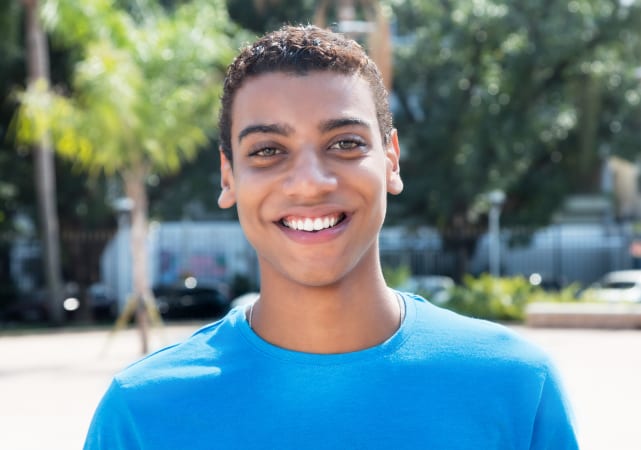 What is Dental Bonding?
As a cosmetic and restorative treatment to repair chipped or discoloured teeth, dental bonding is a process that fuses tooth-coloured material to the natural tooth. It is then formed, hardened, and polished to match the natural teeth around it.
Uses for Dental Bonding
Dental bonding can be used to restore the colour, symmetry, and shape of a tooth. Other uses include reducing gaps between teeth, repairing chips, and creating the appearance of a larger or more uniform tooth.
Dental bonding produces very natural looking results, closely matching the surrounding teeth.
Dental Bonding in Burnaby: The Process
The dental bonding procedure is non-invasive and, in most cases, can be completed in one visit. Typically, you can expect the process to take about 30-40 minutes per tooth.
Now Accepting New Patients
Contact Oakmount Dental today to book your first appointment.
Request Appointment
Location
5266 Oakmount Crescent,
Burnaby,
BC
V5H 4S1
CA
Phone Number
Hours of Operation
Monday:

12:00 pm - 08:00 pm

Tuesday:

08:00 am - 05:00 pm

Wednesday:

12:00 pm - 08:00 pm

Thursday:

08:00 am - 05:00 pm

Friday:

08:00 am - 05:00 pm

Saturday:

Closed

Sunday:

Closed