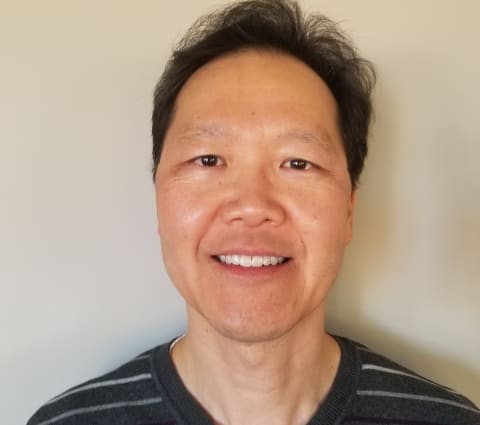 Oakmount Dental dentist Dr. Sidney Chow has been providing comprehensive dental care for his valued patients in Burnaby for over thirty-one years.
Dr. Sidney Chow was born and raised in Winnipeg, and obtained his Doctor of Dental Medicine Degree in 1989 at the University of Manitoba. He moved to Burnaby in 1989 and has practiced in Burnaby ever since. He is a member of the College of Dental Surgeons of British Columbia and the Vancouver & District Dental Society.
Dr. Chow is proud to call Burnaby home and has been an active member of the Burnaby community, coaching soccer and ringette. Over the years he has treated several generations of patients and families to help them achieve their esthetic and dental health goals. Dr Chow takes a conservative approach to dental restoration, doing what is minimally invasive to maintain optimum dental health. Outside of the office, he enjoys skiing with his family and is an avid golfer.
Request Appointment
Now Accepting New Patients
Contact Oakmount Dental today to book your first appointment.
Request Appointment
Location
5266 Oakmount Crescent,
Burnaby,
BC
V5H 4S1
CA
Phone Number
Hours of Operation
Monday: 08:00 am - 08:00 pm
Tuesday: 08:00 am - 05:00 pm
Wednesday: 12:00 pm - 08:00 pm
Thursday: 08:00 am - 05:00 pm
Friday: 08:00 am - 05:00 pm
Saturday: Closed
Sunday: Closed